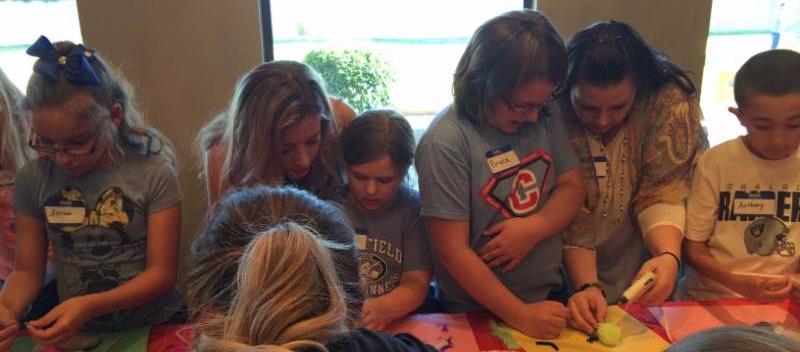 We just recently held two successful Children's Clinics, one here at our Lindon Campus and one with our Arizona graduates and students. We have had so much fun this month! It was wonderful to be in Arizona and watch the children learning emotional health concepts while we played and laughed together. Isn't it beautiful to watch a child interact with the world around them in such a simple and playful way?
"Smart Hearts for Kidz" is designed to teach children about light feelings and heavy feelings and helping children understand that they can do something good with heavy feelings. No matter how old we are, these simple principles about emotional health are excellent reminders for all of us.
Our Children's Clinic (Friendly Feelings class) encourages children to feel confident about working with emotions by reminding them that when they are experiencing heavy feelings they can . . .
Talk to mom and dad or someone they trust
Exercise
Journal
Use words to clear heavy feelings
Create an art journal and color out their heavy feelings and replace them with a gift
Empowering children and adults to take responsibility for their emotions is so rewarding, especially when they can actually "let go" of negative feelings through coloring and receive a gift that helps reconnect them to love and peace.
"Smart Hearts for Kidz" classes and books are designed to teach principles of forgiveness, open and honest communication, personal accountability and self-care tips. Each book focuses on teaching skills and tools that promote better emotional health.
Working with children reminds us as adults to return to the child "within" and connect with the simplicity of life – helping us to remember that love doesn't have to be that complicated and that it is easy. Feelings are just indicators or information, they are our friends. We can do something good with our heavy feelings, say how we feel and ask for what we want, and we do have the power to access joy and happiness in our everyday living. Remember to look at life through the eyes of a child and I promise you will find more beauty and joy in your own life's experiences.
Come and play with us at our next Children's Clinic held at the Lindon Campus on Saturday, July 15! Children ages 4-12. 
P
lease call 801.785.5259 or register online.
Love Always,
Pam